About Us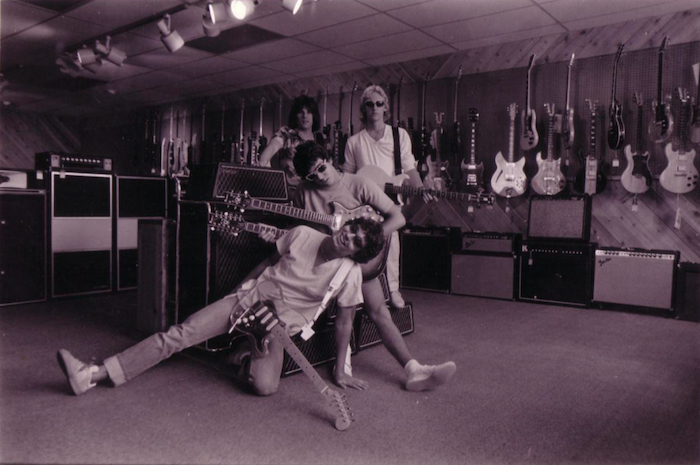 In the early 1980s, identical twin brothers Ron and Rob Fennick started a Rock & Roll band called The Brunettes. They later ran a shop in downtown Detroit selling guitars, speakers and amplifiers where the honed their sales and merchandising skills.
In 1988, Rob opened a vintage indoor-outdoor shop on the corner of Houston and Elizabeth Streets in Lower Manhattan. Rob's unique Creative vision and eye for the unusual manifested itself in a curation of the singularly most unusual vintage signage, trunks, furniture and wacky objects d'Art.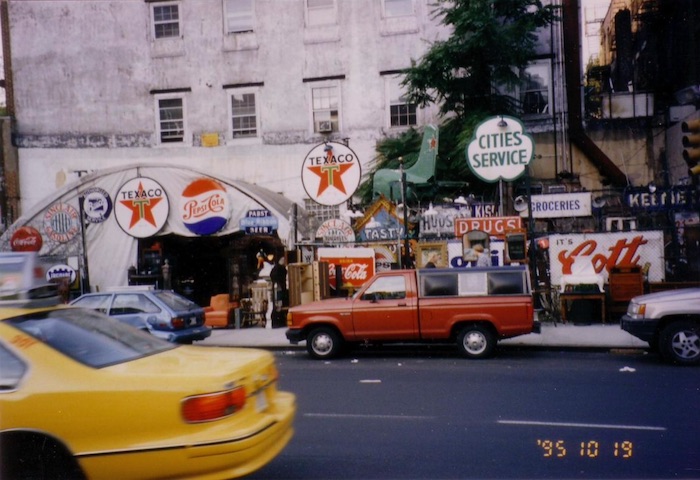 The shop titled "Lot 76" was frequented by a wide variety of illustrious global celebrities and New York's finest creative talents, Photographers, Stylists, Decorators, Actors, Set Decorators - you name it – this was the place to be. Anyone that ever walked by that corner was drawn into the theatrics of this colorful shop full of curiosities.
At the time, Ron Fennick was working in Italy in the footwear business. But whenever he was in NYC he would spend weekends with Rob buying and selling across the US, primarily the infamous NYC flea markets, the legendary Brimfield Market in Massachusetts and their native Detroit, executing upon their visionary and unique curation of vintage items.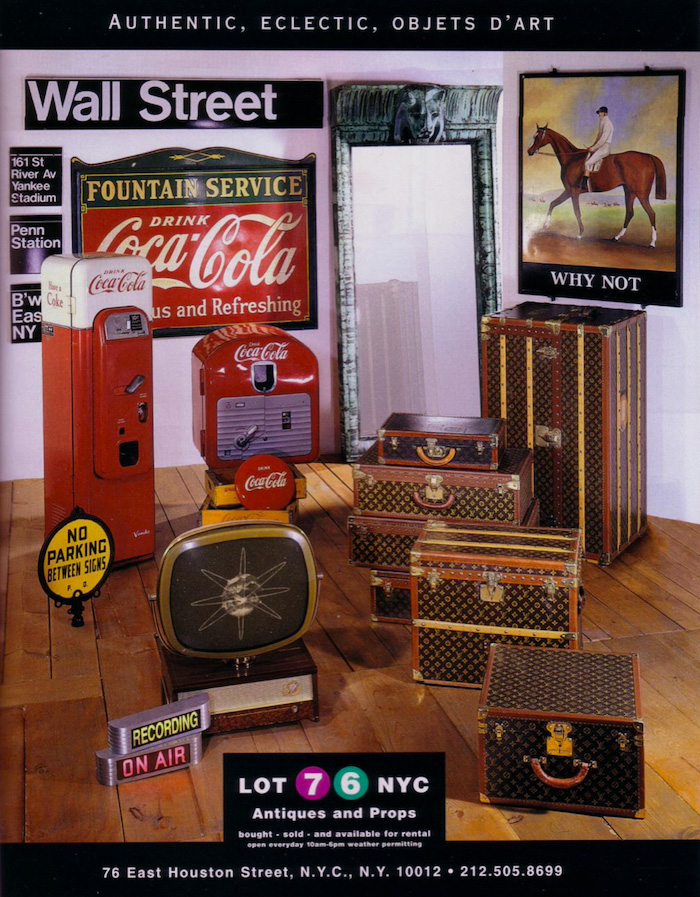 Together they were a creative team to be reckoned with. Ron would travel to London and Paris on business and spend his weekends buying vintage European items that fit their sensibility - which included vintage trunks such as those from Hermès and Louis Vuitton.
In 2014 Ron committed himself fulltime to the business. Along the way, the focus shifted from selling items to renting props for film, TV, commercials, music videos and theater. As time went on, the East Coast began to boom with film production based on the ever-increasing demand for big screen entertainment.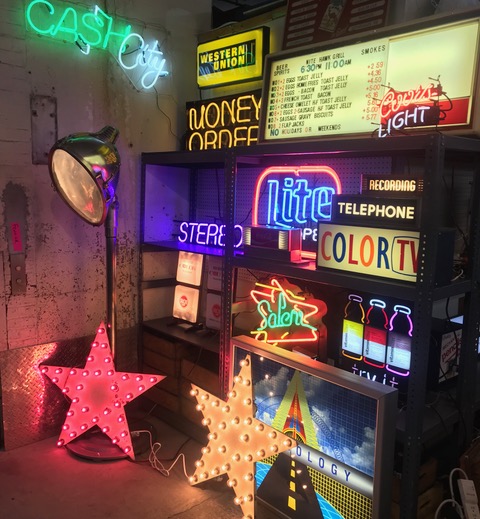 We are always adding new inventory and have expanded our collection into 80,000 square feet at our location in Passaic, New Jersey, just 30 minutes from the Lincoln Tunnel.
We pride ourselves on our unique collection of authentic, quality, working props in large quantities. And if we don't have what you're looking for, we will do our best to find it for you quickly, even at ridiculously short notice, attending to the specific details of your production.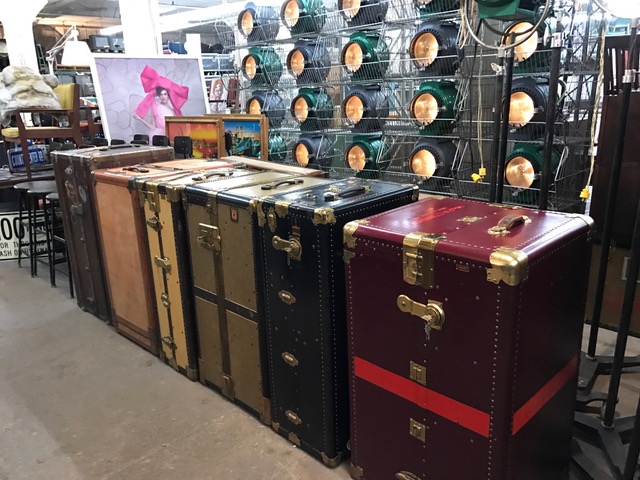 In this day and age where everyone is tech-centric, Ron welcomes a good old-fashioned phone call and you could also text: (212) 688-6720.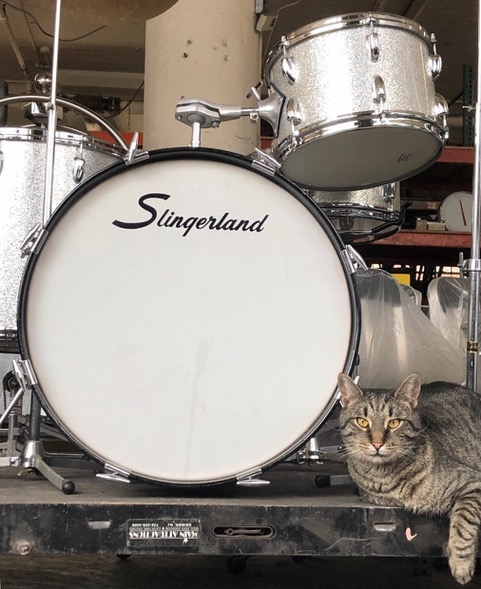 Visit Us
Mon - Fri: 8:30am - 2pm
Weekends closed
5 ton truck access, 3 loading docks
We're in Building 7 inside the 1 Market St. industrial park. After entering the main gate, veer right and pass under the skybridge.